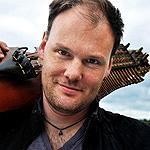 Johan Hedin
Johan Hedin, born 1969 in Kalmar, can without any doubt be considered one of Sweden's leading and most innovative nyckelharpa players. He is a folk musician to the core, firmly rooted in, and with a great passion for the tradition of Swedish folk music, but at the same time equipped with a restless curiosity to seek out new sounds and contexts, and to take the nyckelharpa into musical landscapes it hasn't already set foot upon – a fact that is evident in Johan's compositions who, even though they spring from Swedish folk music, succeeds in going beyond it, develop it, and thereby create wholly new and unique personal expressions.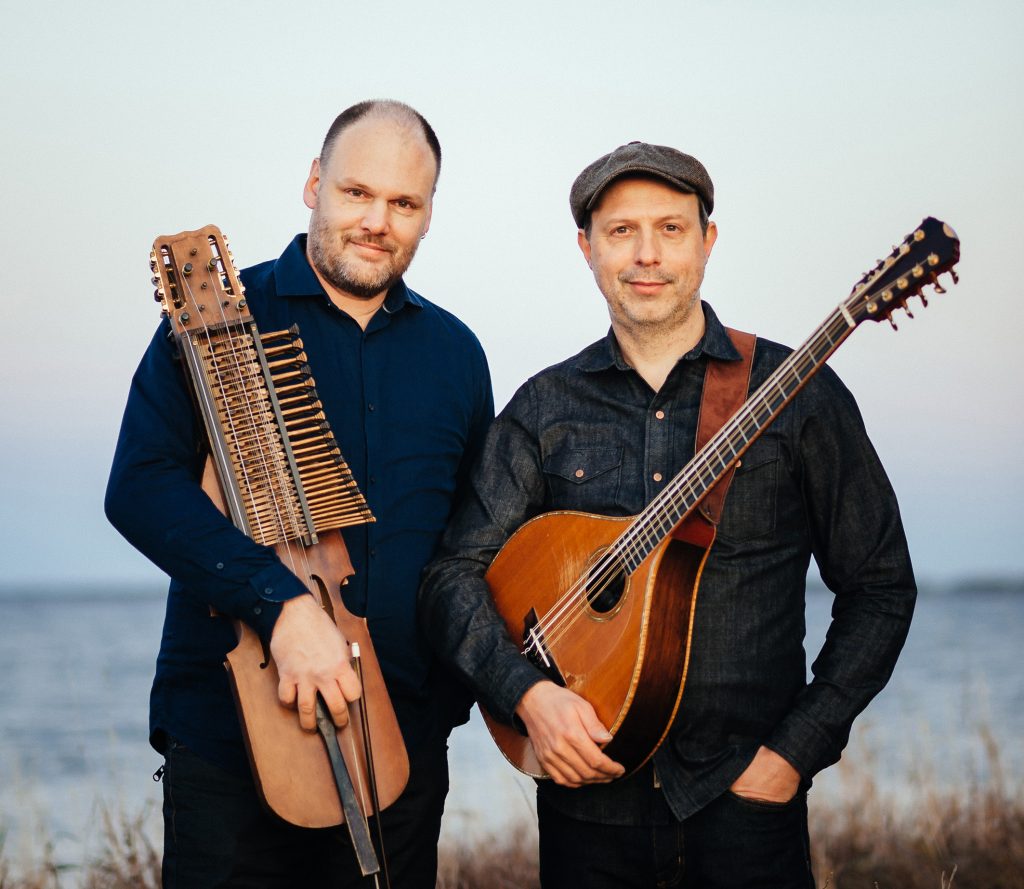 Hazelius Hedin
Two of Sweden's most established folk musicians make up the duo Hazelius Hedin. They sing and play their Swedish folk music with passion, rare ease and unquestionable presence – it's impossible to remain unaffected.
Esbjörn Hazelius and Johan Hedin both grew up in the south of Sweden, where the traditional couple dance slängpolska is prevailing. But they search all over Sweden for their repertoire, which includes everything from medieval ballads, sailor songs, love ballads and instrumental dance tunes.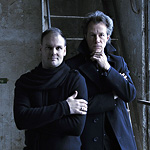 Idenstam Hedin
A large organ with an infinite number of structures, sounds, colours, and moods; a nyckelharpa, this genuinely Swedish folk instrument, an instrument sprung from the earth – an old being in itself.
The music is rooted in Swedish folk music but feels brand new, as it is in the clash between these two innovators the music is created and shaped –
it twists and turns along mysterious paths, dresses up in symphonic clothing, invokes sacred moods, swirls about in danceable polskas, and sings its lyrical melodies. To put it shortly, it is an invitation into a fantastic new world.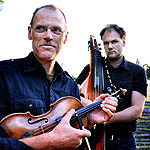 Björnlert HedinPelle Björnlert, Johan Hedin mainly plays folk music from southeast Sweden. The duo harbor a special love for the special kind of Swedish dance, "polska", which was highest fashion in the 1700s and the sound reminiscent of the style we now call baroque. Pelles melody playing on fiddle and violino d´amore, is sensitive accompanied of Johans tenor nyckelharpa, an instrument with a sound like the baroque instrument viola da gamba. The two have an intensive dialogue in the music wich makes it very danceable, lively and varied.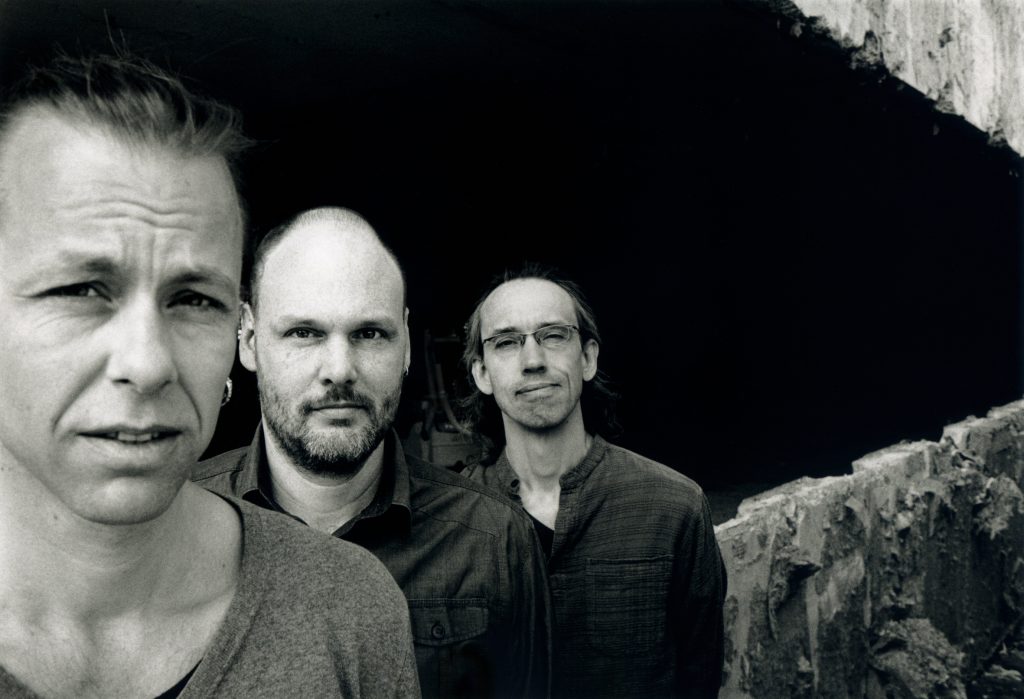 Bazar Blå
Swedish roots, a unique set of instruments and wide-open interest in other cultures. This groundbreaking trio has done tours, festival performances and musical collaborations in Denmark, Norway, Spain, Iran, England, Belgium, Switzerland, America, Mexico etc. Their original compositions are clearly influenced by swedish traditions and heritage but always with a very modern touch of rhythms and soundscapes. Coming from different musical backgrounds each member brings very individual experiences to the band. This specific blend of personalities, repertoire and fantastic musicianship is what gives their music its unmistakeable character. With percussion, nyckelharpa (a medieval swedish folk instrument) and bass-guitars there are many ways to travel with Bazar Blå.